Permanent Make-up
---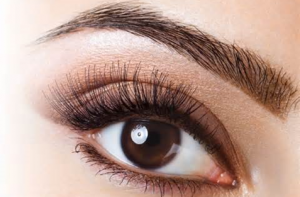 Permanent Makeup
Permanent makeup, also known as micropigmentation or cosmetic tattooing, can eliminate the daily hassle of applying makeup. Permanent cosmetics never run or smear, and are great for people with allergies to traditional cosmetics as well as for those who have a difficult time applying makeup. Below, learn more about the most popular types of cosmetic tattooing, including permanent lip, eye, and eyebrow makeup. Price: $500.00
What Is Permanent Makeup?
Permanent makeup is a form of tattooing in which pigment is implanted into the upper layer of the skin, and can be applied using a variety of tattoo methods, including a traditional tattoo or coil machine, rotary or pen machine, and by hand. Although permanent cosmetics can fade over time and require periodic touch-ups, they are considered permanent because the color cannot be washed off.
To produce the desired results, permanent makeup usually requires one or more touch-up procedures after initial application. For this reason, most technicians include the price of a touch-up procedure in the price of the application. Initial permanent makeup application typically takes one to two-and-a-half hours to complete, and touch-ups take significantly less time. Permanent lip, eye, and eyebrow makeup are the most common; however, cosmetic tattooing can also be used to redefine weak facial features and camouflage scars on any part of the body.
Permanent Eye Makeup
Permanent eye liner can be applied to line both the top and bottom lids, to create a soft look, a defined line, or anything in between.
Eyebrow Makeup
Permanent makeup can be applied to create the appearance of hair and is often used to define, shape, and fill in sparse areas of the eyebrows. Permanent eyebrow makeup can also be used to create the look of a full pair of eyebrows for people who have lost all of their facial hair, often due to chemotherapy or other medical conditions. I can produce the appearance of individual eyebrow hairs and create a natural look.
Permanent Lip Makeup
Permanent lip makeup can add fullness, balance crooked or uneven lips, and even minimize the appearance of wrinkles around the lips. However, caution should be taken when having permanent makeup applied to create fuller lips, as color that extends beyond the natural outer edge of the lips can create undesirable results.
Risks and Benefits of Permanent Makeup
Permanent makeup can be an option for people with allergies to traditional cosmetics, as well as for people with poor vision or motor function who have difficulty applying makeup. I can create an extremely natural look with the proper application of permanent makeup