Laser Hair Removal
---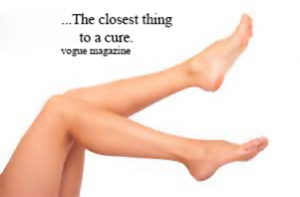 Hair Removal
The most striking development in this area is the use of the laser for hair reduction. The lasers make it possible to reduce dramatically the amount and texture of unwanted hair. Price: $49.00 to $100.00
Laser hair removal is a convenient, noninvasive method for permanently reducing or removing unwanted facial or body hair. It leaves the skin looking smoother and silkier than waxing, electrolysis or razors and is a gentle technique that can treat larger areas effectively with minimal discomfort and with no downtime.
Typically the shedding of the treated hairs takes about two to three weeks. These hairs should be allowed to fall out on their own and should not be manipulated by the patient for certain reasons, chiefly to avoid infections. Pulling hairs after a session can be more painful as well as counteract the effects of the treatment
Laser does not work well on light-colored hair, red hair, grey hair, white hair, as well as fine hair of any color, such as vellus. For darker skin patients with black hair, the long-pulsed Nd:YAG laser with a cooling tip can be safe and effective when used by an experienced practitioner
Multiple treatments depending on the type of hair and skin color have been shown to provide long-term reduction of hair. Most patients need a minimum of seven treatments. Current parameters differ from device to device but manufacturers and clinicians generally recommend waiting from three to eight weeks between sessions, depending on the area being treated. The number of sessions depends on various parameters, including the area of the body being treated, skin color, coarseness of hair, reason for hirsutism, and sex. Coarse dark hair on light skin is easiest to treat. Certain areas (notably men's faces) may require considerably more treatments to achieve desired results.
Laser hair removal is a convenient, noninvasive method for permanently reducing or removing unwanted facial or body hair. Extractions Painless, automated extracting use vortex suction to clean out pores.
It leaves the skin looking smoother and silkier than waxing, electrolysis or razors and is a gentle technique that can treat larger areas effectively with minimal discomfort and with no downtime